How would your company cope with a data security breach?
As technologies develop and businesses increasingly turn to online and digital solutions, organisations are now storing unprecedented amounts of data in the cloud, on computers and other devices. But how safe is your business-critical IT system in this increasingly online world? Is your company doing all it can to protect its network and its clients from the threat of a cyber breach, or have you already experienced a data breach or cyber attack on your IT network? With a proliferation of cyber-criminal activity occurring on a daily basis, it is essential to know that your company is protected from the threat of cyber attacks, data leaks or privacy breaches.
Protect your company from cyber attacks and data breaches with Primenet
At Primenet we work with a team of experts, specialising in industry-leading, cutting-edge cyber threat detection and mitigation to ensure we implement the most up-to-date, highest quality solutions to surpass the demands of your organisation. From proactive penetration testing to managed detection and response solutions, cloud security and even protection for your connected devices, our solutions will ensure that your organisation and your valuable data are protected from a disastrous data breach in the ever-growing world of cyber attacks.
Before we start, our team will take the time to sit down and listen to you. Every business has different needs and demands for its cyber security system, so our experts will work with you to assess potential threats, plan and design a customised solution to protect your business and provide a comprehensive implementation of your chosen solution.
Primenet provides an efficient and cost-effective way of achieving your security goals and protecting your company against data breaches. Our team of fully trained analysts and consultants are working for you 24/7, constantly reviewing your security status and dealing with alerts as they happen.
Related Topics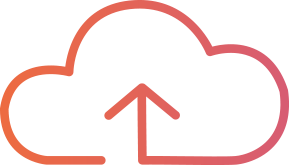 Find out all there is to know about Cloud Computing. What is it? What are the benefits? and the different types of cloud computing.
Read more