Why end of service life doesn't mean the end
End of Service Life (EOSL) doesn't mean the end
All products eventually reach the point of EOSL or End of Service Life, which is often a very challenging and costly time for any IT department. However, while the manufacturer may no longer be supporting the product that your company has grown to rely on, a qualified and experienced Managed Service Provider can keep your chosen solution delivering peak performance for years to come.
Future-proof your Infrastructure with EOSL solutions from Primenet
At Primenet we offer a range of product EOSL Support Services, designed to extend the life of your IT system, maximising its value, reducing your operating expenditure and helping your company to make environmental savings.
Cutting capital expenditure – By extending the life of your servers and IT storage, we are able to delay your capital expenditure costs as long as possible while making sure your IT equipment is functioning perfectly, and performing without delays. Supplying parts as well as carrying out maintenance, we deliver critical support long after the manufacturer's responsibility comes to an end.
Reducing operating costs – According to our calculations, our maintenance saves our customers around 40% compared to the same service provided by manufacturers.
Outsourcing systems administration and OS support – When you outsource your systems admin and operating system support to us, you cut your costs even more as well as free up resources and enjoy essential extra cover for sick leave and holidays.
Making environmental savings – It takes a huge amount of money to manufacture complex equipment, sometimes more than it uses during its entire lifetime. Extending its life, which is what our services can do, means you cut the impact by as much as a third. When you create virtual environments you cut the energy cost of running physical servers as well as the expense of new hardware, the power it consumes, the cooling it requires and the space it saves.
Support for your EOSL business-critical systems
24/7 support, 365 days a year.
Four, eight and next business day support.
Unique SLA support delivered to your exact specifications.
Related Topics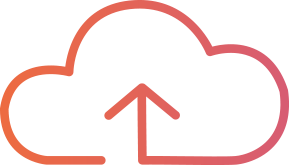 Find out all there is to know about Cloud Computing. What is it? What are the benefits? and the different types of cloud computing.
Read more