Keep your IT investment up and running longer, beyond the scope of the manufacturers support timeline.
Every business is different — from running costs, to the software and hardware needed, through to infrastructure and security. With maintenance services tailored to you and your specifications, Primenet makes it easy to manage and maintain your systems and keep everything running smoothly.
Third party maintenance might be your best option.
Our IT Support and Maintenance Services cover a wide range of legacy services, network equipment and storage systems in areas like security, everyday maintenance and even Cloud hosting. What's more, we like to keep things simple — so everything's managed in one place, with one point of contact, and built around your needs. Take a look at what we can offer:
Proactive support — We'll keep things ticking over in the background with proactive System Maintenance, so you can focus on running your business. We can configure your system to alert ours when there's a problem, meaning we can get you fixed faster than our competitors and keep things moving from your end. In fact, you might not notice any disruption at all.
Phone support — Whether a technical question or a tricky problem, we're on hand to help. From Network Maintenance to System Maintenance and even Software Maintenance, simply get in touch with our Support Centre. We'll instantly create a ticket with our EMC certified IT engineers, to help you get back up and running as quickly and safely as possible. With phone support, we can happily help companies all over the globe.
On-site support — Our field engineers can bring our IT Support and Maintenance Services direct to you. We'll bring all the tools and equipment needed, will talk you through the issues at hand, and will explain what we've done to help. It's all part of the service, and yet another reason we're trusted by organisations all over the world for their IT maintenance.
How can we help?
Network Maintenance — Any company needs to be able to rely on its network hardware — from data flow to security. We'll keep it all in check, and make sure it's working properly to OEM standards.
Storage Maintenance — We'll take care of your storage hardware so that you can save and store your data securely. We work with industry leaders like Dell EMC, NetApp and HPE, so you can trust your storage hardware continues to function at its optimal level.
Server Maintenance — From a small business to a global organisation, our robust and dedicated servers can support any size workload, keeping your processes stable, reliable and speedy.
Through it all, we'll be a single, dedicated point of contact for any IT needs. With expert engineers on hand and a range of industry-leading services at our fingertips, there's no need to go anywhere else. And, thanks to our track record of customer excellence, we're a trusted name that's served and protected countless companies, all around the globe — and we're ready to do the same for you.
The Primenet Promise
We protect business-critical systems with a choice of support to match your needs. From options available 24/7 and 365 days a year, to four-hour, eight-hour, and next business day support (and everything in between), we'll create a tailored IT solution that saves you time, effort and money.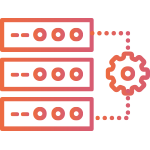 We're experts in all things server related, helping you achieve the stability and reliability you need to succeed with technology. Let Primenet boost your business with dedicated servers that can efficiently support any workload, so you'll never suffer from slow responses again.
Read more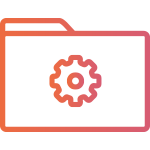 We provide storage maintenance and repair services for all major storage vendors including Dell EMC, NetApp and HPE. Be sure that your storage hardware continues functioning at its optimal level!
Read more
IT Support & Maintenance
24 x 7 x 365 maintenance solution for all hardware and software, backed up by a dedicated IT support/helpdesk
02033843916
In order to serve over 2.26 million users and operate such a sizable infrastructure, enormous volumes of data must be securely kept, maintained, and regularly backed up. We appointed Primenet to address this challenge; the team was experienced and professional, providing recommendations and guidance to optimise the network coupled with an ongoing dedicated IT support/helpdesk solution.
Experts supporting the waterways
A stable and resilient environment for Southern Water's sensitive, confidential, and archival data., Southern Water