NetApp Gold Partner Announcement
Dorota Gibiino 21 June 2021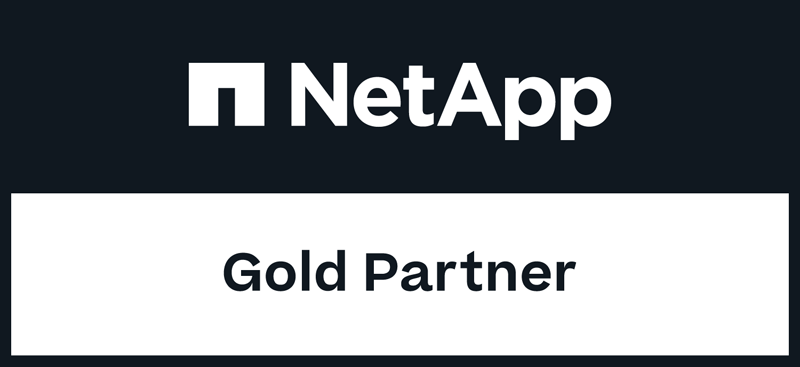 Managed Services and Technology Solutions provider Primenet has announced that it has been awarded
NetApp Gold Partner status
. Successfully meeting the rigorous NetApp standards for sales and technical certification.
NetApp truly have a complete portfolio and offer a solution to fit every budget and scenario, from High Performance All Flash solutions to Block Level and Object Storage and everything in between.
We help our customers navigate the many potential pitfalls when choosing a storage technology, focusing in on the solution that's right for your business and right for your budget.
"This means not only are we highly certified experts on the technology and the myriad of software solutions NetApp offer, but we also benefit from the best price points. We pass these discounts directly onto our customers, while still offering an excellent service, acting as your trusted advisor for all your enterprise storage requirements." Stuart Morrison, Primenet Infrastructure Expert.
What a trusted partner can offer:
Certified Technical team of experts
Trained sales specialists with a customer first approach
Data Protection & Recovery specialists
Managed Service provision to lower costs, enabling a faster time to value and a reduced risk for both Private and Public sector companies.
Primenet helps our clients navigate the many potential pitfalls when choosing a storage technology, focusing in on the solution that's right for your business and right for your budget.
Primenet an authorised solution partner and reseller of NetApp products and services.
Partnering with NetApp, we help companies manage, and protect data. If you are interested in learning more, please contact us at NetApp-Learn more.
---
Looking for Simple Smart and Secure All Flash Storage at an Affordable Price?
If you're in the market for an All-flash storage solution but are worried about the potential cost of the upgrade to SSD. Take a moment to review the C190 from NetApp. The C190 is the world's first Truly affordable entry level all flash storage platform.
NetApp need no introduction in the Enterprise Storage space, continually appearing in the top right corner of the Gartner magic quadrant, they continue to be recognised as a market leader in regard to their ability to execute and completeness of vision. With their new range of all flash storage arrays. NetApp continue their tradition of innovation and thought leadership. In the world of Enterprise storage, they remain the storage industries fastest growing all flash and SAN vendor.
There is a preconception that continues to linger in the minds of many IT professionals that all flash platforms continue to be prohibitively expensive, but that hasn't been true for a long time. The price of SSD continues to fall as it slowly and surely begins to replace tape and spinning disc as the storage medium of choice for many SMB and Mid-Market organisations. If you're long overdue for an upgrade, it's definitely worth looking more closely at the C190, there's a good chance we think you'll be surprised at the flexibility, performance and most importantly the cost of these versatile systems.
The C190 runs NetApp's award winning highly flexible and feature rich Operating System Ontapp, with it you'll have complete control over your data wherever it resides in the network and full access to the myriad of features and software that NetApp's AAF range has built its reputation on. With full support for CIFS and NFS and stonking IOPS performance there's a reason NetApp are number 1 in all flash market.
To request a quote or further information please contact us. We look forward to speaking to you soon.
Download factsheet HERE