The Dell EMC Unity range is a next generation, no compromise mid-range storage solution, designed and built from the ground up for a multi-cloud world to deliver unified storage speed and efficiency.
Like every business, you're under constant pressure to get the best possible value out of your IT budget and chosen solution. Our Dell EMC Unity maintenance and support solutions are tailored to your needs, giving you the confidence that your you are getting the most out of your chosen storage solution now and for years to come.
How Dell EMC Unity Maintenance & Support saves you money
Cutting capital expenditure
It's our job to extend the life of your servers and IT storage, delaying capital expenditure costs as long as possible while making sure your IT equipment is functioning perfectly, and performing without delays. Supplying parts as well as carrying out Dell EMC Unity maintenance, our Dell EMC Unity extended warranty delivers critical support long after the manufacturer's responsibility comes to an end.
According to our calculations, our Dell EMC Unity extended warranty saves our customers around 40% compared to the same service provided by manufacturers.
Making environmental savings
It takes a huge amount of money to manufacture complex equipment, sometimes more than it uses during its entire lifetime. Extending its life, with our Dell EMC Unity maintenance and support solutions, means you cut the impact by as much as a third. When you create virtual environments you cut the energy cost of running physical servers as well as the expense of new hardware, the power it consumes, the cooling it requires and the space it saves.
Administration & Management
When you outsource your systems admin and operating system support to us, you cut your costs as well as freeing up resources.
Unity All-Flash Unified Storage
Accelerate application infrastructure with All-Flash unified storage platforms that simplify operations while reducing cost and data centre. footprint.
Unity Hybrid Unified Storage
Achieve the optimal blend of unified storage performance and cost-efficiency with flash and advanced data management, coupled with tightly integrated SAN and NAS capabilities.
UnityVSA
Bring advanced storage and data management features of Dell EMC Unity to the VMware ESXi environment, using server-based, shared or cloud storage capacity. Deploy this virtual storage solution when you're looking for low acquisition cost and ultimate flexibility in unified storage
UnityVSA Cloud Edition
Full-featured software-defined storage capabilities deployed in the Cloud. Leverage flexibility of cloud deployment to support disaster recovery and as-needed operational demands including test/dev and data analytics.
Essential protection for your business-critical systems
24/7 support, 365 days a year.




Four, eight and next business day support.




Unique SLA support delivered to your exact specifications.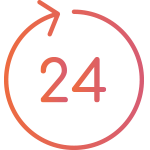 Our Service Desk is open 24x7x365
Expert People, Process & Technology from one Partner.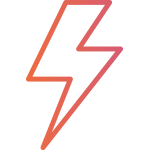 Highly responsive - We're here whenever you need us.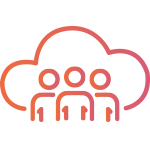 UK-Centric support team & European Offices.
Everything we do is built on providing exceptional customer care.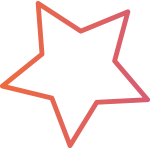 Friendly, approachable, & trusted advisors.
We believe your businesses should thrive, not just survive.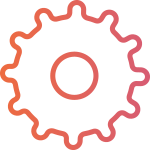 A seamless service including business evaluation, risk analysis,
project management, final delivery and project review.